Program overview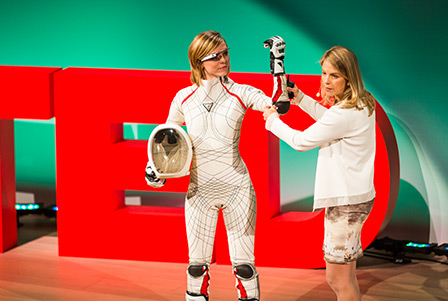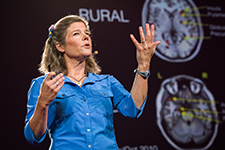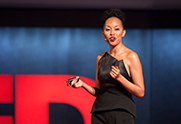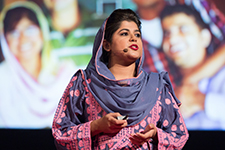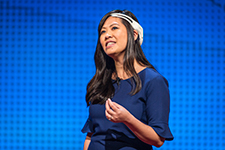 TEDWomen 2015 will explore how change begins: with innovative thinkers who share big ideas and catalyze action toward them. In others words: with momentum. In this year's program we'll hear from scientists, entrepreneurs, doctors, artists and activists with the kind of ideas that ignite imaginations. What will happen from there? TEDWomen 2015 is a chance for you to be a part of the story.
TEDWomen 2015 will bring together a global community of women and men interested in the innovations, ideas and individuals building momentum around the world. The program will start by drawing out collective wisdom — choose from one of two interactive workshops to stimulate your thinking on transformational change. Then, in six sessions of TED Talks, our speakers will share insights on creating, sustaining and recovering momentum. They'll offer up fresh insight and new perspectives. Together, we'll discover a vision of where things are headed.
Why attend?
Because over the past four years, TEDWomen has become a vibrant test kitchen for powerful ideas. In 2010, Sheryl Sandberg gave the talk that led to her groundbreaking book, Lean In. In 2011, Jane Fonda spoke on the unexpected "third act" in women's lives and gave thoughts on how we can all make the most of it. In 2012, Angela Patton told the unforgettable tale of how she came to host a father-daughter dance in prison. And in 2013, Diana Nyad shared the story of the dream that took her 35 years to realize — swimming from Cuba to Florida without a protective cage.
This year's program will deliver inspiring talks like these, and allow space for creative collaborations and intimate conversations. Women are so often the creative powerhouses driving progress, and the active force crystallizing change in communities worldwide. From small, local solutions to big, global movements, the power of women is visible in every region, in every field.
More than 150 TEDx events around the world will take part in this event, sharing the TEDWomen 2015 livestream while also presenting local speakers who'll tackle the theme of "Momentum." The result: A truly global conversation — from San Francisco to São Paulo to Seoul — celebrating movers and makers; designers and do-ers; local problem-solvers and global leaders.
Save these dates: May 27–29, 2015
Wednesday, May 27: Afternoon learning tracks and evening reception
Thursday, May 28: TEDWomen sessions and evening reception
Friday, May 29: TEDWomen sessions and farewell picnic
TEDWomen 2015 features
An immersive program of speakers and performers, starting Wednesday afternoon
A community of thoughtful women and men interested in momentum and innovation
Plently of opportunities to connect over meals and caffeine-fueled breaks
A global presence through more than 150 related TEDx events